Concert Review
by outsider on Jul.15, 2013, under Concert Review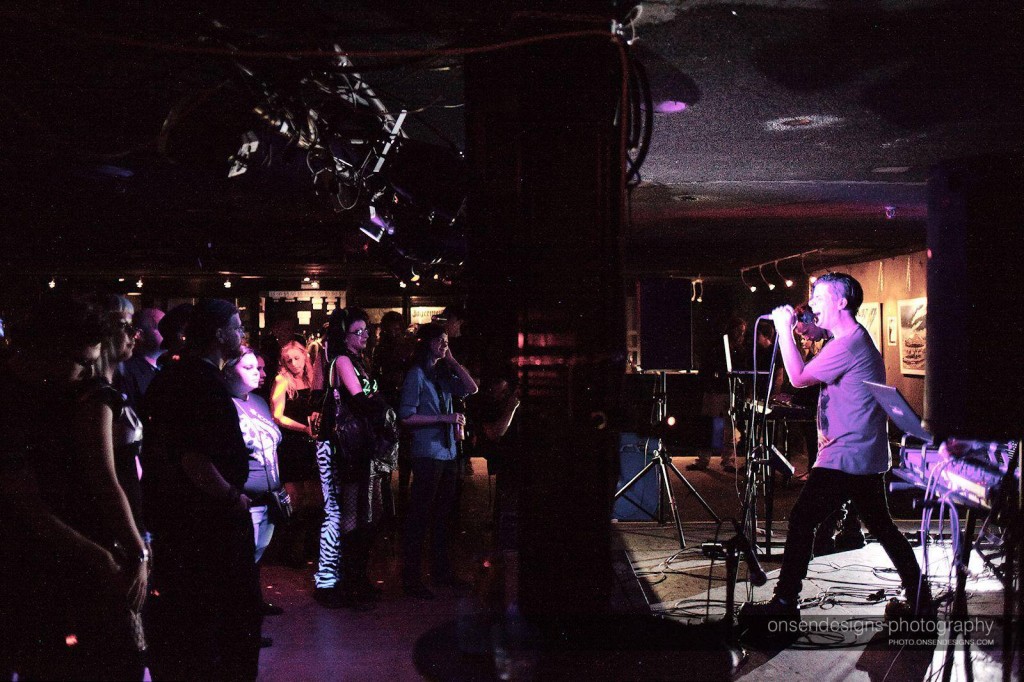 With the Terminus Festival only a few days and a few thousand kilometers away, and with several artists on the Artoffact Record Label playing that festival, a few of the bands stopped off in Toronto to give us a taste of what they were going to be performing in the coming days. Encephalon from Ottawa and Legend from Iceland were the headliners of the Toronto visit.
From the outskirts of Toronto it also happened that the artist Volt9000 just released an album on Artoffact Records last month so they got added to the bill, and to round off the evening, the artist Prospero which is native to Toronto, opened  the evening.
(continue reading…)
Leave a Comment
more...
by outsider on Sep.27, 2011, under Concert Review, Photo
Review by: Adrian Onsen
Photos by: Onsendesigns photography
Organizers: NewInstallation
Last saturday (24 September 2011), The Gosthsicles played in Toronto, along with Detroit Diesel, Aliceffekt and  Skylightglare as part of the first NeuInstallation installment.
A memorable show was put on by all the performers, and the night was filled with energy.
A wonderful experience over all in a small venue which makes for a very comfortable and cozy atmosphere. (continue reading…)
Leave a Comment
more...