by outsider on Jul.15, 2013, under Concert Review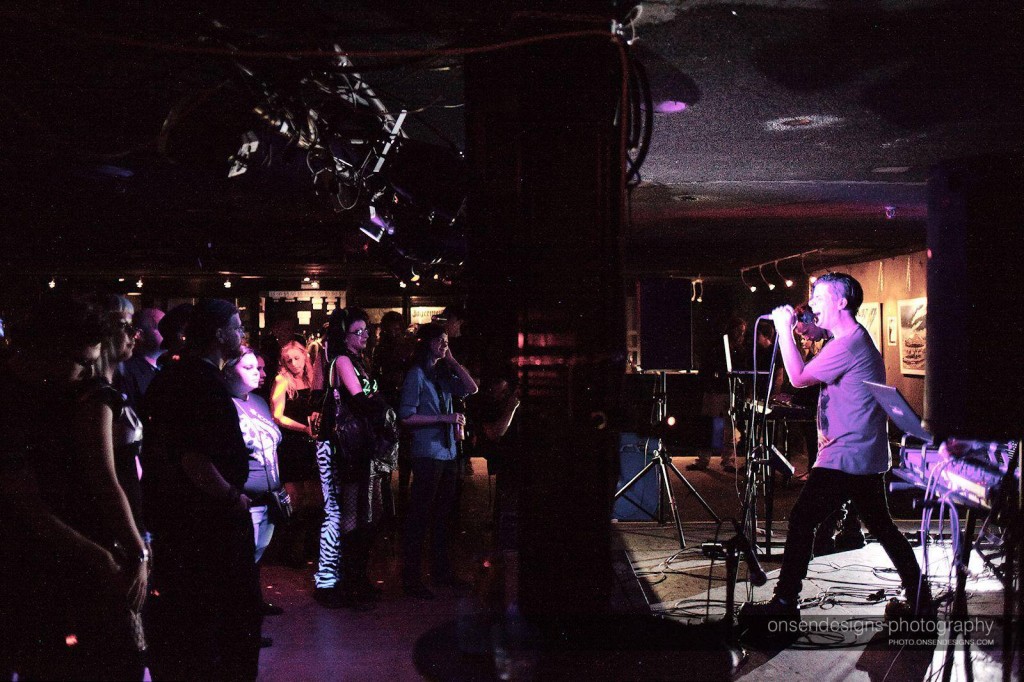 With the Terminus Festival only a few days and a few thousand kilometers away, and with several artists on the Artoffact Record Label playing that festival, a few of the bands stopped off in Toronto to give us a taste of what they were going to be performing in the coming days. Encephalon from Ottawa and Legend from Iceland were the headliners of the Toronto visit.
From the outskirts of Toronto it also happened that the artist Volt9000 just released an album on Artoffact Records last month so they got added to the bill, and to round off the evening, the artist Prospero which is native to Toronto, opened  the evening.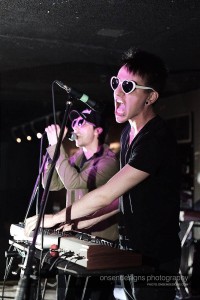 Neutral Night Club in Toronto was the venue for this evening's presentation of the Artoffact Record Label artists, and the evening's performance began with the ambient beats, guitars and bag-pipes of Prospero? Yes, I said bag-pipes. The soundscapes Prospero creates defy classification as each track is an entirely different aural experience. A strong performance only a little short in length.
Following them was Volt9000. Their latest album Conopoly was their fourth album since 2010 and their first album on a label. The first three albums were self released, and this was their debut performance. I can't imagine what a band must feel during their fist ever live performance, but from where I was standing, they pulled off a flawless victory.
Up next was a Canadian favorite of mine, Encephalon. Matt and Alis have always put on a killer show. A lot of energy on stage by the performers, only outdone by their music. Matt also did a PWEI cover near the end of their set. Great show!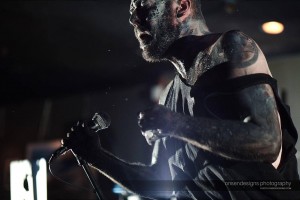 To close the night off, Icelandic artist Legend put on a show that frankly left me speechless. The stage presence, the energy, the music. It all culminated to climax during their one hour (give or take) set at Neutral Nightclub. A performance not to be missed if you ever get a chance so see them live. It wasn't because of the venue (which is an average basement space), it wasn't the lighting (which was below average this night) or sound system (which again was average). Even with the deck stacked against them in some ways, I would still say this was one of my favorite live performances, maybe that I have ever seen. I was blown away.
A big thank you to Artoffact Records and Darker Side of Light productions for putting on this strong event. Looking forward to the next chapter in the Artoffact Showcase series.
A few images from that evening are view able here.
Along with the photos, I captured some video, which got compiled into this 15min video summary of the night's performances.